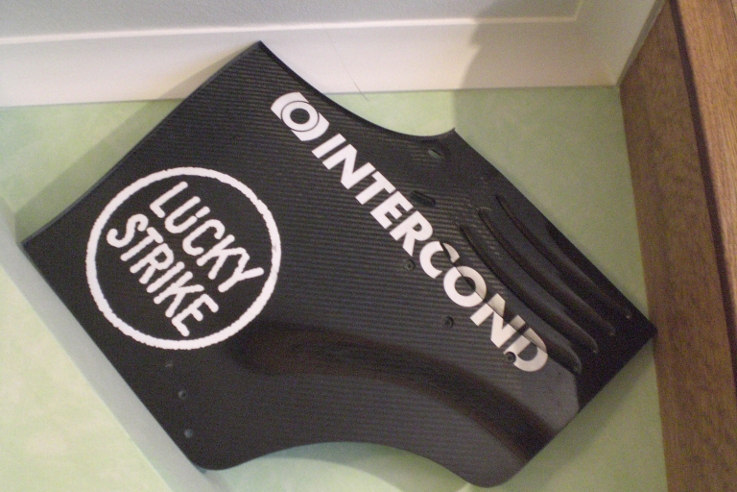 It was just last week that my youngest daughter got offered a job at Bar Honda Formula 1 team and which she will start in only a few weeks
It started with an e-mail circulating around her college that Honda were offering a year placement for students. After making her application and thinking that it had got nowhere she was suddenly called to interview last week.
I really enjoy watching Formula 1 racing, and so the thought of perhaps visiting the factory and seeing something interesting encouraged me to take the day off and take her to the interview. I am glad I did, because I did get shown over a previous seasons car and have explained all the interesting details of the little bits that made it go just that bit faster.
Anyway two days later she got offered the job.
The real point of this article is to comment on how that makes me feel. It is of course impossible to know what attracted Honda to the letter and CV that my daughter sent in to apply for the job which caused them to select her for interview, or the qualities that she has which meant she was selected for the job after the interview in preference to the other candidates.
But as a parent, what you believe is that is a reflection of character traits both inherited from my wife and myself and developed as a result of the upbringing we have given her. It is also a result of the experiences that she has gained which we encouraged and supported her to undertake. So although this achievement is all hers, I feel proud to have been a part of it.
Of course you feel proud for your childeren for all their achievements throughout their lives, but the graduation of my older daughter, and this job offer for my younger daughter have a special place.
UPDATE June 2010. My daughter was given the wing plate from from the car when she left. The picture at the head of that post is it sitting on the wall in my study at home.
UPDATE April 2020. After completing her university degree, my daughter joined Red Bull Formula 1 team in the strategy department, where she met and married her boss. She worked there until just recently (although on prolonged maternity leave after providing me with two grandsons). She is now supposed to move to Racing Point Formula 1 team in May so she can can continue work on a part time basis as well as being a mother. When and whether that will happen is dependant on the current ending of lockdown because of COVID-19.